WUCF presents 'The Vote' Virtual Screening & Chat [Online][Free]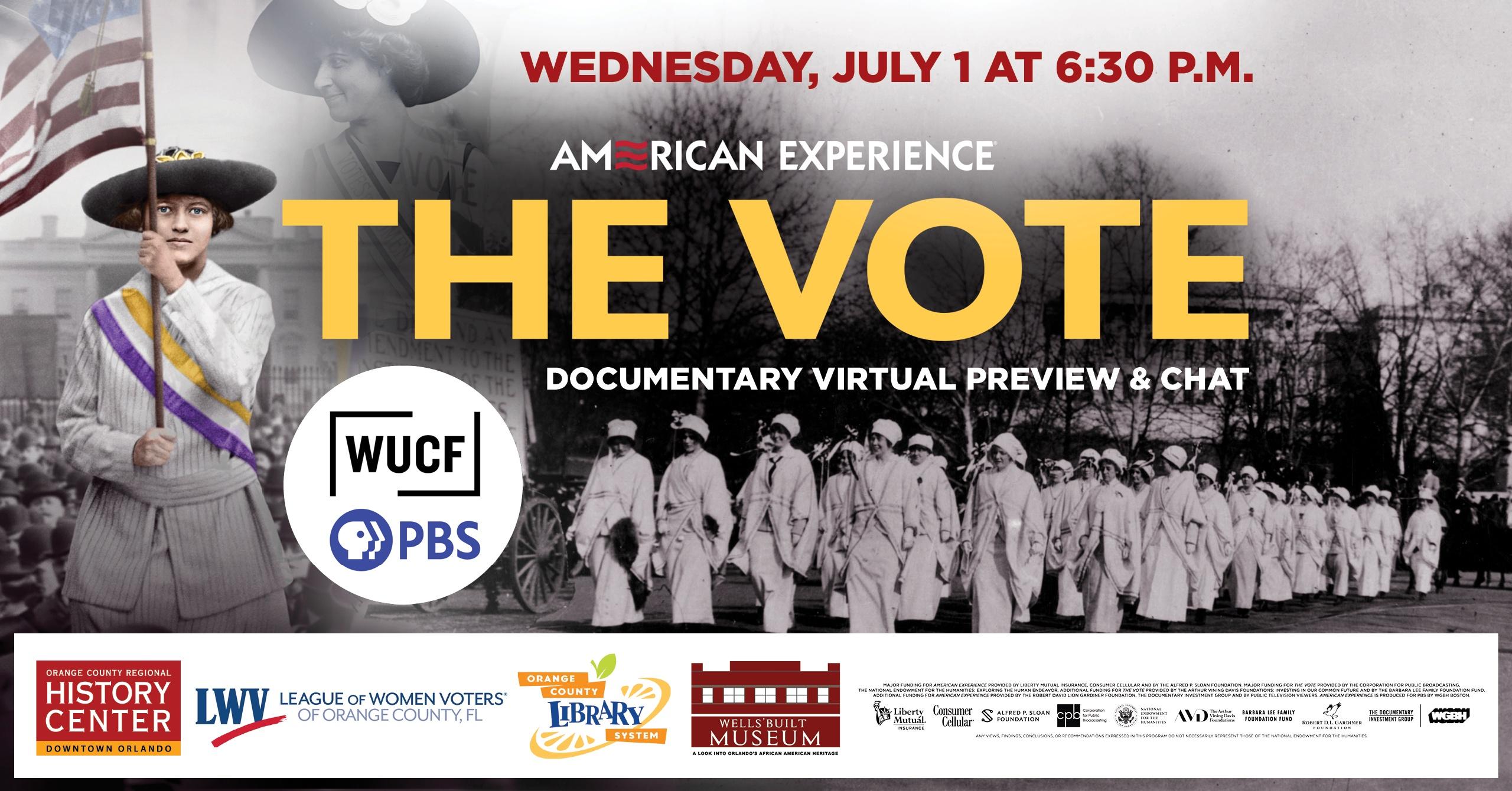 Enjoy a virtual preview of the new PBS documentary series, "American Experience The Vote" to celebrate the 100th anniversary of the 19th Amendment and women's right to vote. The film tells the dramatic story of the epic crusade waged by American women.
It will be followed by remarks by:
Linda Chapin: Orange County's first elected mayor, the Hon. Linda Chapin is a past president of the League of Women Voters of Orange County and chairs the group's Centennial Celebration of Women's Suffrage in 2020.
Representative Geraldine Thompson: A longtime lawmaker and educator, state Rep. Geraldine Thompson currently represents Florida District 44. She is the founder of the Wells' built Museum of African American History and Culture in Orlando.
This online event will take place via OVEE, a service that allows participants to watch streaming media together and chat live in a virtual theater.
Sign up at: ovee.itvs.org/screenings/2jn4p